Generally speaking, I'm not big on reunions. But I am big on best friends. And when my best friend ever says she is going to join the committee for our 20 year High School Reunion, then guess what? I'm suddenly a fan of reunions.
So off to St. Louis I went this weekend to attend the Fox High School Class of 1990 Reunion.
But first, I needed some shoes to go with my dress. And I really think DSW is to shoe-lovers what the Promised Land was to the Israelites.
Heaven. On. Earth.
I walked in and scanned the store for the section that I needed. The section that should read:
WARNING. USE EXTREME CAUTION WHEN DRINKING, DANCING, CHATTING, OR DOING ANYTHING OTHER THAN WALKING BABY STEPS IN THESE SHOES. THE SHOES ON THIS WALL ARE DANGEROUS TO YOUR WALLET AND TO YOUR HEALTH.
And
then I saw them.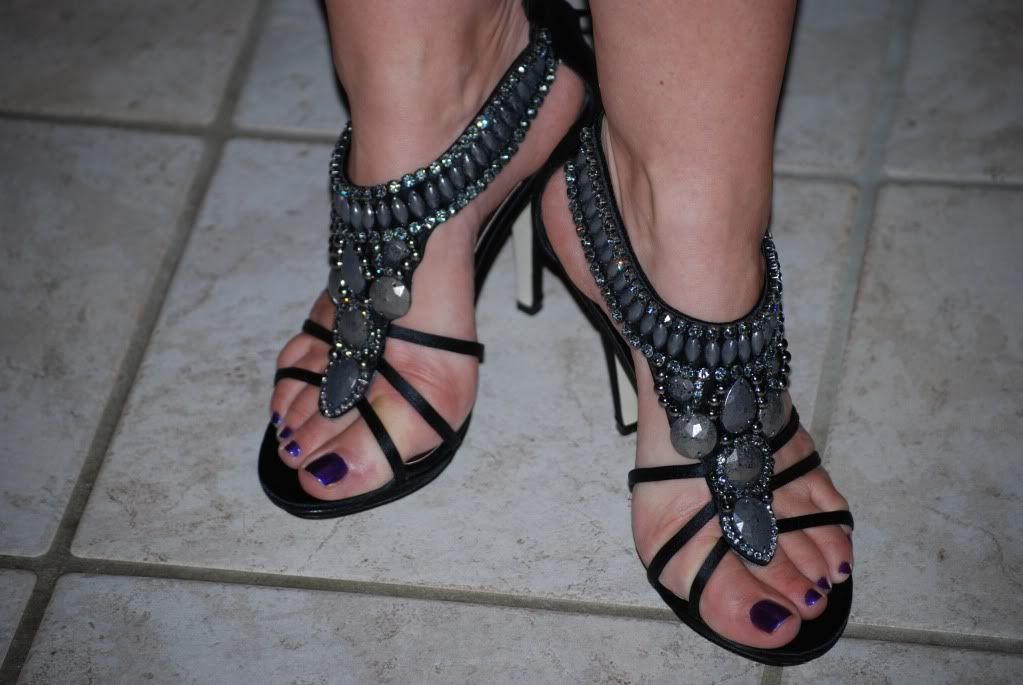 Perfection. And without question, the sexiest pair of shoes I've ever owned.
And if you know me
really
well, you'll know a little secret about those feet and toes. There might be only two other people on earth that know what I'm talking about here...but I digress.
So...back to the best friend. Her husband says he's jealous of me. That I'm the only person that can put a sparkle in her eye, widen her smile to the fullest and put an extra spring in her step. Well brother Mike, the feeling's mutual, and everyone should have one. A Bestie. Based on the tone of my voice, she knows whether an immediate callback is warranted, or if it can wait a week. I adore her. For everything. Particularly for catering to my Northern tastes and lowering her blistering 78 degree home to a lovely 65 degrees in the midwest tropical rainforest known as the Gateway to the West. That's called a true friend. And for that? I'll go to a reunion with bells on. Or in delicious shoes with a hot pink purse, at least.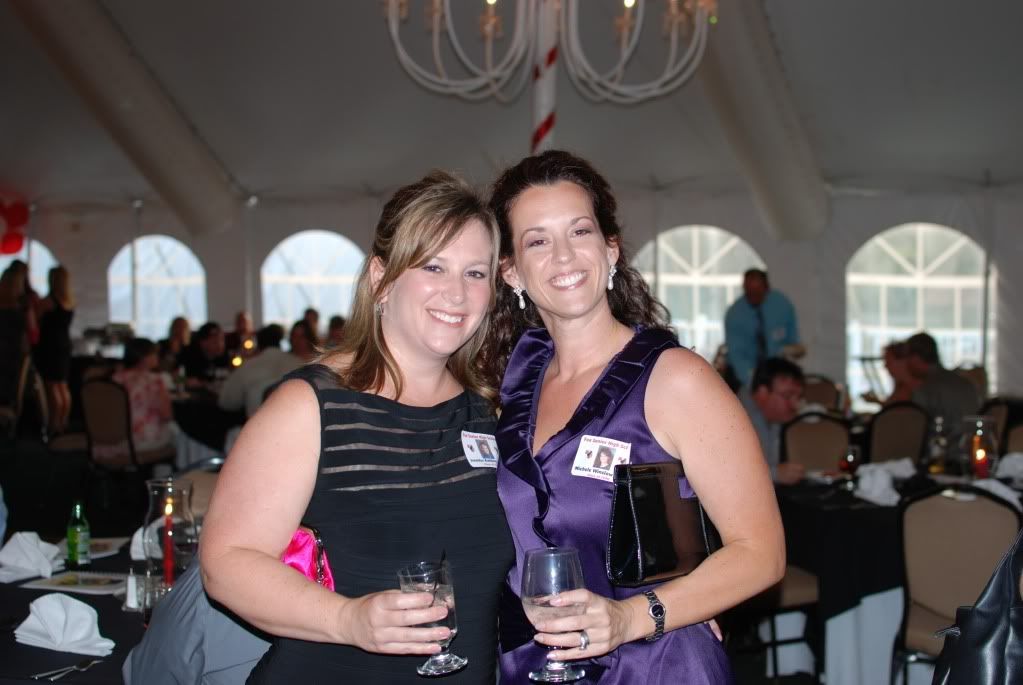 Many people (my husband included) would rather stab themselves repeatedly in the eye with an icepick than walk into a room of 150 strangers, clinging to your significant other's side while smiling ridiculously and idly chit-chatting, thinking, "...a bubble of sweat just ran down my back and is headed to my...whatever. How am I doing under my pits? Where's the bar, anyway? And when are we leaving, Honey?"
Needless to say, the love of my life stayed at home. With the kids. So I could enjoy a little of this...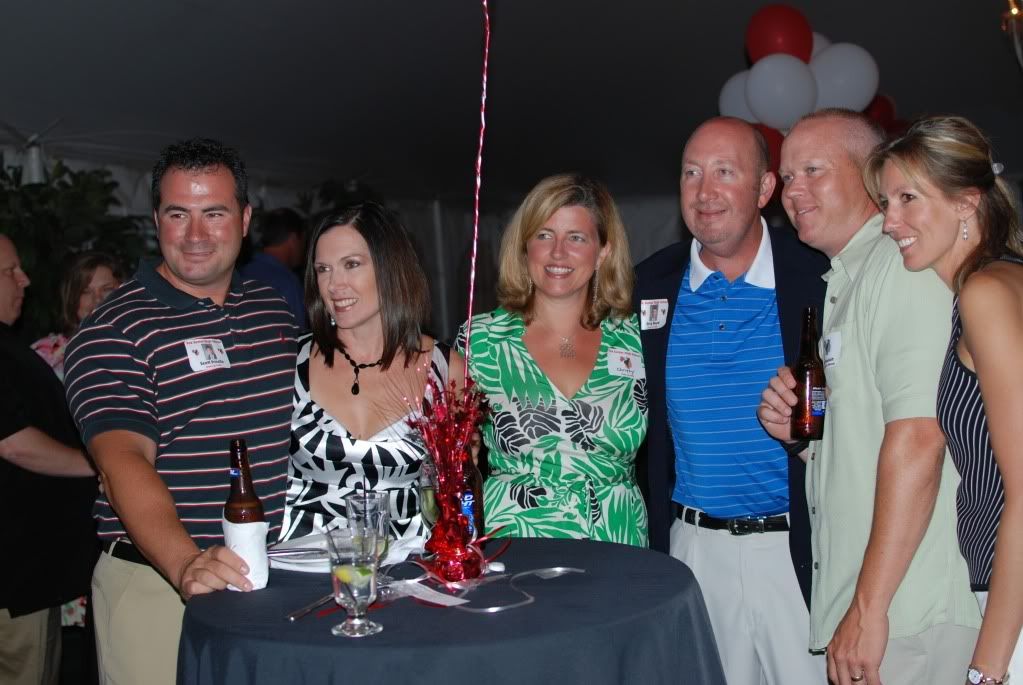 and this...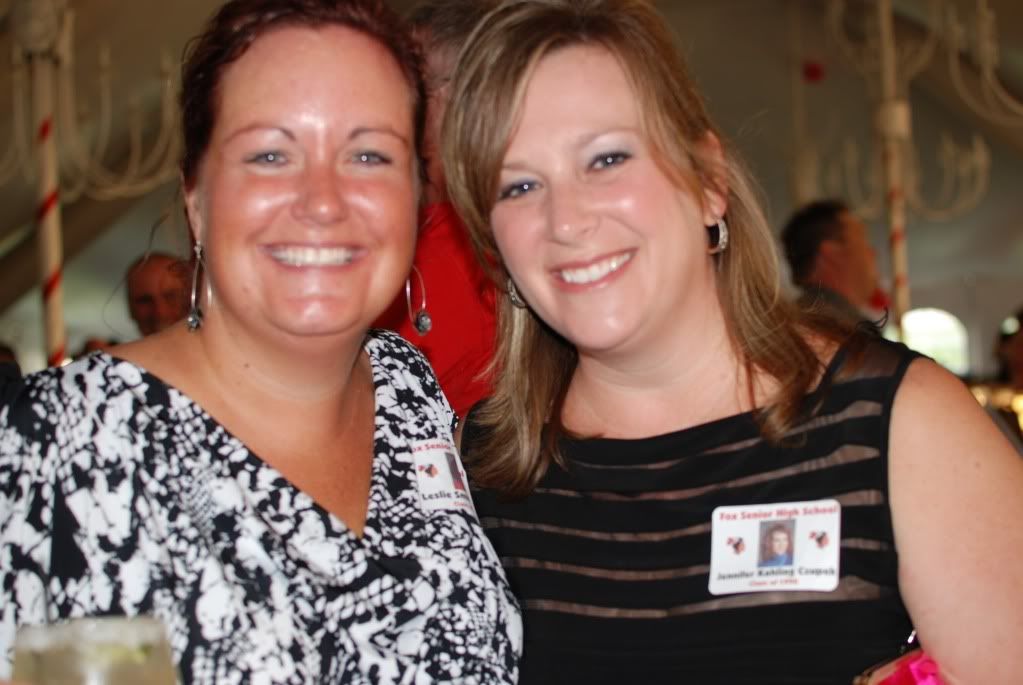 and this...
Many of the above are all Facebook reconnects. And because of that, I now choose to be friends with this fabulous gem, who I can't wait to hang out with again!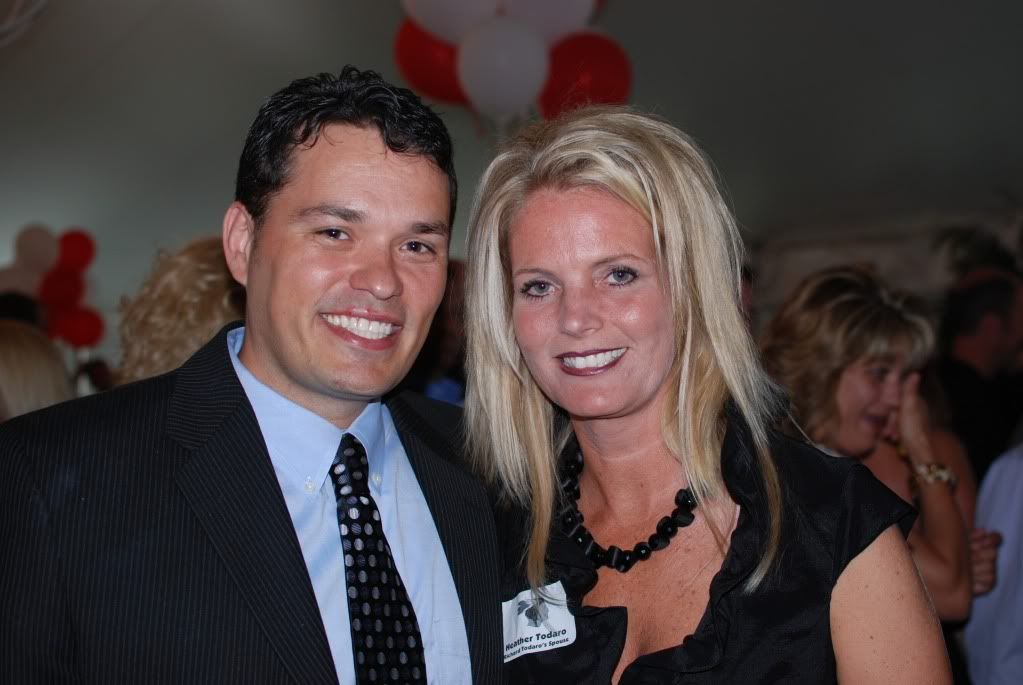 All because a group of people decided to do it up. Right. In a way that nobody had a thing to complain about, as they were dedicated to the details of a great party that went off without a hitch.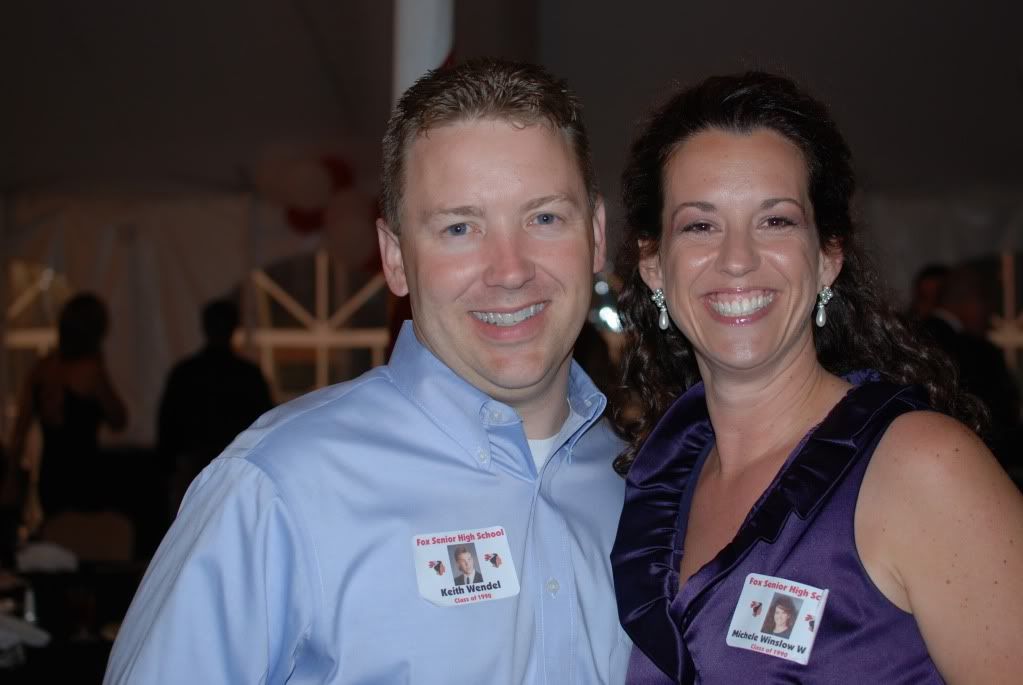 I thought about being the paparazzi, snapping photos like a lunatic all night. I figured that people would just chalk it up to me being the loner chic who only attended the school for a whopping 11 months. Instead, I found myself loving every minute of "Hey - I remember you!" and "How've you been?" and "Are you married? Have any kids?" And when I really wanted to throw someone for a loop, I told them that I sold my children to gypsies and am living in a commune raising chickens and organic tomatoes.
But I did sneak out to replace the vice grips on my feet with a more comfortable, reasonable 3.5 inch heel vs. the 5 inch lovelies I started out with since Madonna was kicking my butt. And when I took the back-up pair off? Let's just say I'd liken it to an orgasmic experience that my piggies have never known. It's fun to look like queen for an hour with shoes that Cinderella would trade her golden locks for, but it's better to come back down to earth and let the oxygen return to the extremities.
So for those of you thinking about ditching your high school reunions or the next wedding or political fundraiser or work event where you are a lonely outsider and don't know a soul...go. Push your comfort zone. Have a gypsy line ready to go to break the ice. But do it in fabulous shoes and if you're a guy, don't lose your pants.
And rock it out.